Main content starts here, tab to start navigating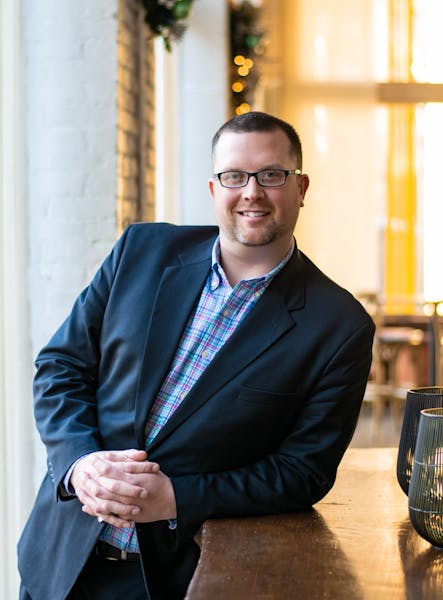 Marshall Crane
Director of Operations
Developing a love for hospitality working at Daisy Buchanan's while attending Boston University, Marshall Crane began his journey of the restaurant business. After graduating BU, he moved to Hollywood, CA to begin his management career working for Ashton Kutcher's "The Dolce Group." For 9 of the next 11 years of his life, Marshall devoted professional into growing "The Dolce Group" across the country in Atlanta, Dallas, Washington, D.C., Las Vegas, Alabama and Miami. While taking a break for 2 years from the group, Marshall moved back to Boston, where Eric Papachristos hired him as part of his management team for the wildly successful nightclub, Gypsy Bar.
After leaving "The Dolce Group," Marshall came back to the Northeast to become the General Manager of Michael Jordan's restaurant, Soltoro at Mohegan Sun Casino in Connecticut. An incredible opportunity to work for one of the greatest brands in the world and NBA Hall of Famer, Michael Jordan.
Wanting to move closer to home, Marshall became the General Manager of Nix's Mate at the Downtown Hilton Hotel in Boston, MA as well as the Food and Beverage Director of the hotel. After the restaurant's lease was over, Marshall moved to the Back Bay of Boston to become the General Manager of Met Back Bay.
Having a thirst for hospitality business, he was rejoined with Eric Papachristos 14 years later to become the General Manager of Porto in Boston in 2018. Eric along with his 2 business partners, Jody Adams and Sean Griffing, brought him to TRADE in the financial district of Boston to be their General Manager.
Most recently, Marshall has been promoted to Director of Operations of Porto and TRADE. "It is a true honor to be able to work for such respected individuals in the restaurant community in Jody Adams, Eric Papachristos and Sean Griffing. They bring out the best in their employees every day. Having worked for Eric, 14 years ago at Gyspy Bar, I made a strong connection with him based on our hard work together and creating a very special place in the Boston Nightlife scene. Knowing him and his drive, it was an easy decison to come back to work for him years later. I am excited to part of an amazing team," says Marshall Crane.
He has also the Founder of the Frank Monahan Foundation. A foundation he helped start in 2013, to help fund monies for the youth of New Hampshire to help them in academics and athletics.
Marshall resides in Concord, NH with his wife, step-son and 2 french bulldogs.