Main content starts here, tab to start navigating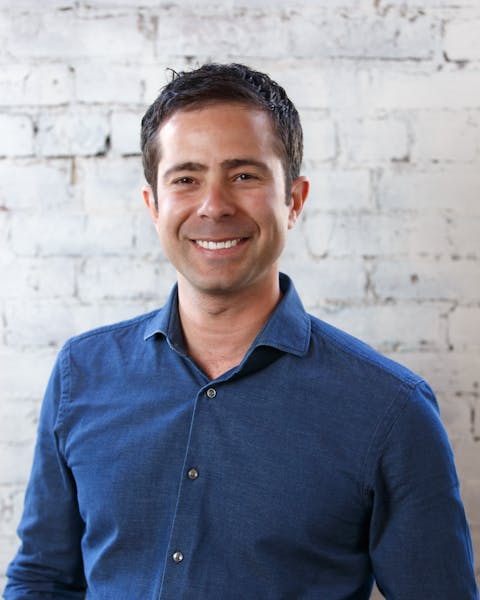 Sean Griffing
Co-Owner
Sean Griffing is a 15-year veteran of the Boston restaurant scene. Although, he did not set out to be a restaurateur, his childhood provided him with arguably the two most essential skills for the industry – an ability to relate to people and a love for food and wine.
Griffing's father was in the military so the family moved every two to three years. With each move, Griffing honed the skill of befriending new people quickly and finding ease in any environment. His Italian mother's roots brought the family back to Sicily frequently; "At a young age I recognized – and loved – that in Sicily the world stops at 1pm to eat," he says in reference to the connection between family values and food that he learned of while traveling.
Griffing moved to Boston in 1996 to study Chemistry at Northeastern University with the intention to be an Environmental or Patent Lawyer; however, he sought a reprieve from the long hours in the lab and found it while working as a server at Mercury Bar. "I realized the industry was my calling during college; I loved being around people and I was always curious about the possibilities, the newness that each day would bring," he says. It was at Mercury Bar that Griffing became close friends with then bartender and now business partner, Eric Papachristos.
Upon graduating from Northeastern, Griffing quickly advanced through the ranks of Boston's hospitality scene – he worked as Bar Manager at Trio in Boston's Leather District and then as General Manager of Noir at The Charles Hotel, where he worked directly with Rialto chef Jody Adams. In 2009, Griffing achieved critical career success when he became General Manager of Rialto. During his time there, Rialto was named "Best Restaurant in Overall Excellence" by Boston Magazine.
Griffing introduced Adams to Eric Papachristos and the three began exploring Boston restaurant real estate. Mutual ambitions to open a casual restaurant in one of Boston's emerging neighborhoods led to an intensive and successful search for TRADE's current home at Atlantic Wharf. In the process, the trio formed a genuine friendship, based as much on their works in the industry as on their passions outside of it.
At TRADE, Griffing leads the front of house with a specific focus on hospitality – one that extends to vendors, staff and guests: "I want everyone on our staff to have a genuine connection with the restaurant and a sense of ownership of their work. I know that this internal culture translates to guests and nothing is more important to me than for guests to feel comfortable, special and known when they visit TRADE."
When not at TRADE, Griffing is most likely on a bike- his intense passion for cycling even inspired him to ride 192 miles in two days, alongside Papachristos and Adams, in the Pan-Mass Challenge in June 2011. The partners and their team raised $64,000 for The Dana Farber Cancer Institute and Griffing looks forward to more rides that combine his athleticism with non-profit works.